Wow. Time flies. So glad to see so many people taking part in these challenges. I'm not going to lie... this week was a tough one for me. I'm not sure why, but I had a hard time. Pretty bad considering I picked the colors. LOL.
Here are the details.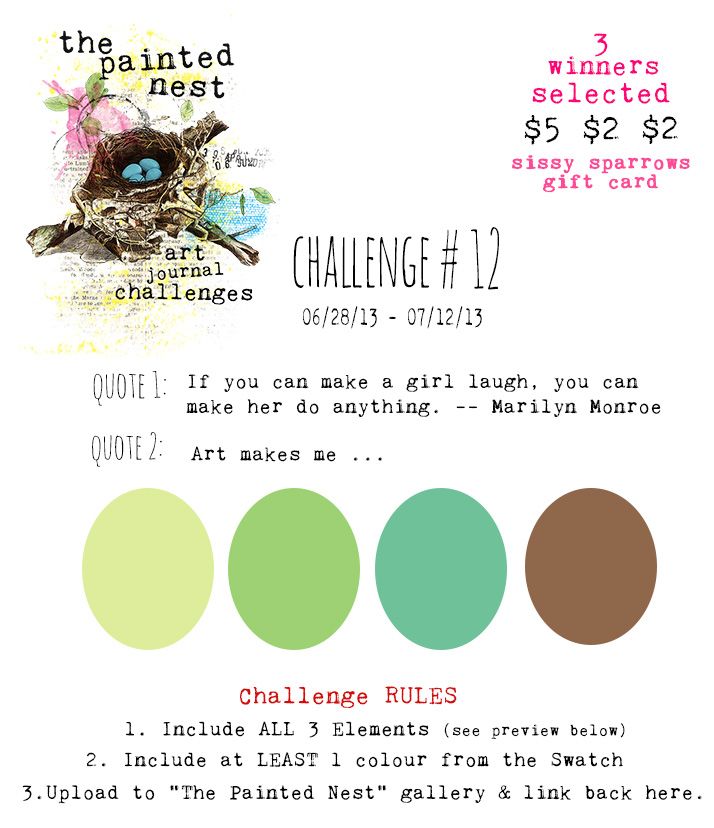 and inspiration from the lovely Dale...
and a page from me...
C'mon... don't be afraid of a little challenge. We can't wait to see what you're inspired to come up with!