With this challenge, we're going to have a bit of a change. We'll be stretching the challenges out to a month instead of fortnightly. It gives more of an opportunity for people to join in and play along. And if you want to create a layout every two weeks, you can always reuse the elements and make two pages.
This challenge runs until the end of October. Remember to post to the Painted Nest Gallery and then link back here so we can see your pretties!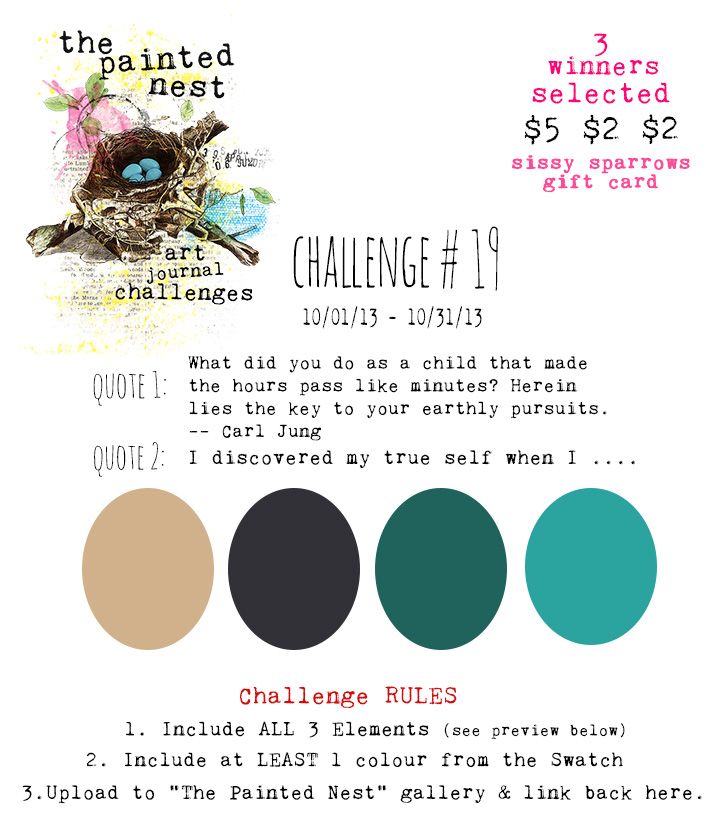 Here are the elements...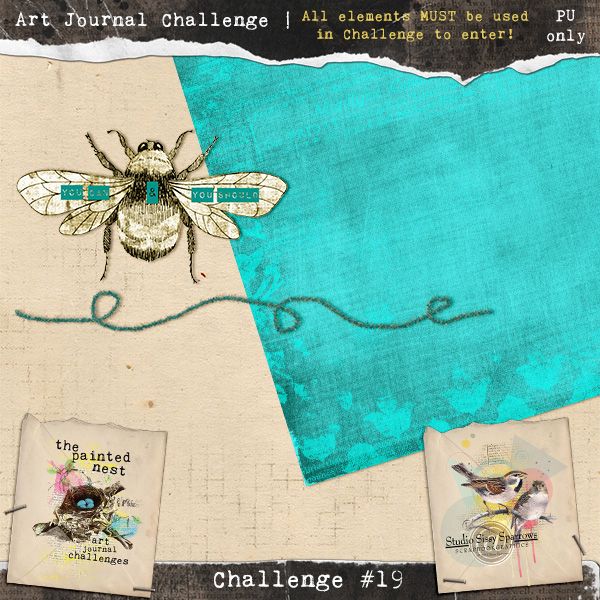 And here's my take on it...
Can't wait to see what you come up with.